Sheryl Crow
October last year I posted an entry on Sheryl Crow "The First Cut is the Deepest" well Sheryl has a new CD out and it is jammed packed full of hits.
My thoughts on Sheryl Crow!
The CD is called "Wildflower" first single out was "Good is Good" which is an outstanding single. Her second single out is "Always on Your Side"
Good is Good Video!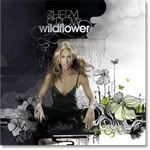 Trackview:
1. I Know Why 2. Perfect Lie 3. Good Is Good 4. Chances Are 5. Wildflower 6. Lifetimes 7. Letter To God 8. Live It Up 9. I Don't Wanna Know 10. Always On Your Side 11. Where Has All The Love Gone.
Check out her newly designed website!
To the person who replied back to my original post, you are so very lucky to have seen her live in San-Francisco.
I adore the music of Sheryl Crow :)