Jewel Goodbye Alice In Wonderland CD!
Jewel has a new CD called Goodbye Alice in Wonderland.

Jewel was featured in Bodybalance 28 with that awesome track intuition (I requested that on the song suggestion site) :)
My Bodybalance 28 Review Bodybalance 28 Link"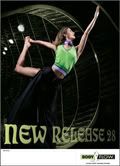 You can win a copy of the CD at the following location:
Jewel CD Giveaway!


Release date of the CD is 2nd May 2006!

Trackview:

1. Again And Again
2. Long Slow Side
3. Goodbye Alice In Wonderland
4. Good Day
5. Satellite
6. Only One Too
7. Words Get In The Way
8. Drive To You
9. Last Dance Rodeo
10. Fragile Heart
11. Stephenville, TX
12. Where You Are
13. 1000 Miles Away


Visit her URL at:
Her Home Page!