Bonnie and Clyde - Belinda Carlisle - Voila!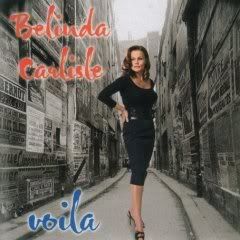 I know the track is about Bonnie and Clyde the music is awesome. If they used the music from that track by Belinda Carlisle in Bodybalance as a track 2 the French Version from her new CD I would be one very happy person.


HER WEBSITE!
HER OFFICIAL WEBSITE!
Tracklisting
01. Ma Jeunesse Fout Le Camp
02. Bonnie et Clyde
03. Avec Le Temps
04. Sous Le Ciel De Paris
05. Des Ronds Dans L'eau
06. Pourtant Tu M'aimes
07. Ne Me Quitte Pas
08. La Vie En Rose
09. Contact
10. Merci Cherie
11. Jezebel

IMO!